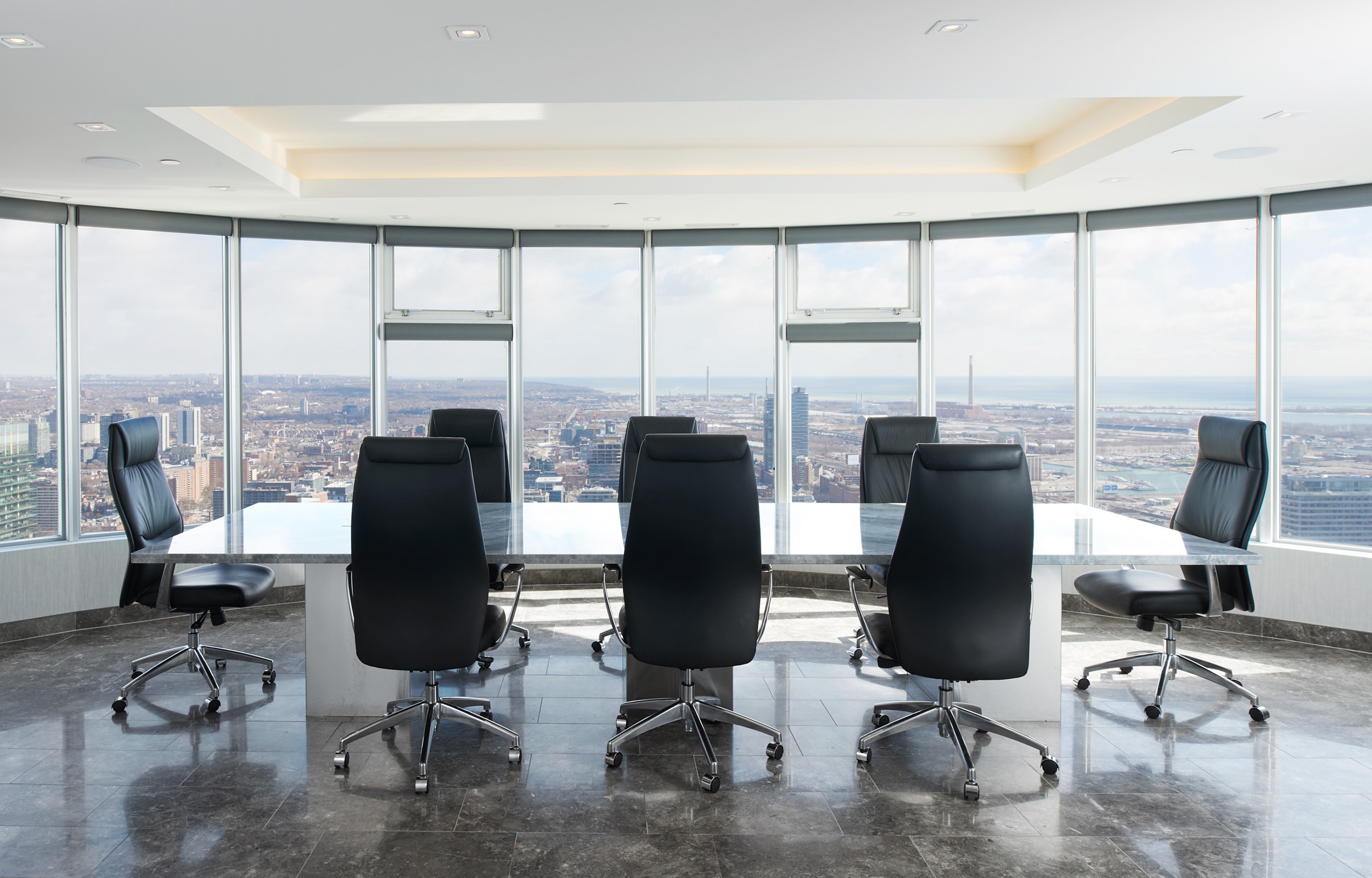 Luxurious Meeting Rooms
Available Hourly, Daily & Long Term

Boardrooms and Meeting Rooms in Toronto
With three different sized meeting rooms, two breath taking executive suites and office hosts on site to greet and serve drinks to you and your clients; our space and our team are here to make your business look good. We've refined traditional work space to provide facilities and top of the line service that brings your business to the next level. All you need to do is book the space, and show up. Bookings available both by the hour, by the day or speak to us about creating a custom monthly booking.

Your Boardroom shouldn't be boring. Our Meeting Space goes above & beyond.

Ultra-modern meeting space amenities
Our list of amenities and elite service levels along with the most impressive views of Toronto will let you get down to business in spectacular surroundings. Amenities included with temporary vs. permeant leasing. Click below for pricing & information on creating a custom lease for your business.
Amenity

Temp. Use (Hour/Day/Month)

Permanent Use (3+ Months)

Fully furnished office (Modern style desk, chair, lamp)

Yes

Yes

Access: 24 hours a day, 7 days a week

Yes

Access Monday to Friday 9-5pm

Yes

Secure high-speed wireless internet access

Yes

Yes

Phone System with conference calling & free local calls

Yes

Yes

Dedicated 416 number and voicemail to email service

Yes

Use of Smart TV with HDMI Hookup

Yes

Yes

Complimentary Speciality Coffees and Teas

Yes

Yes

Front Desk Attendee to greet you and your guests
Mon – Friday, 9am – 5pm

Yes

Yes

Fully Equipped Kitchen

Yes

Yes

10% Discount on food service at 1 King West &
Room service availability

Yes

Access to 1 King West's Fitness Facility

Yes

Discounted Rates on Meeting & Boardroom Rentals

Yes

Prestigious 1 King West business / mailing address
and mailbox with onsite package receipt

Yes
Interested in a space at the 48?
The 48 is a modern and upscale Office Space with four different office sizes, three different meeting rooms of different sizes, a fully equipped kitchen, luxurious bathroom, lobby and front desk reception.

A Few Things Noteworthy
Enjoy our list of amenities and elite service levels with the most impressive views of Toronto.

Explore The 48 gallery - from our breathtaking office & meeting spaces to our incredible views.

Reach out to us and set up a time to experience our executive office & meeting spaces.
If you're looking to lease office space that impeccably reflects your business, make The 48 your address for success.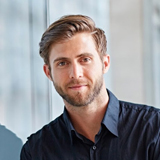 – The 48